About Accent Painting
---
Accent Painting is a family owned & operated company that has been servicing Utah since 1969. Brothers, Matt and Jared Fackrell originally brought Accent Painting to Southern Utah in 2004. Accent Painting grew and opened multiple locations and is now licensed to work in Utah, Arizona, Nevada and Idaho..
Accent painting is locally operated by a team of professional painters that strive to get the job done quickly and efficiently. We will take care of your personal belongings by prepping with plastic coverings. The job will be done proficiently, and the team will leave your residence clean with only proof of their service being a job well done. Customer satisfaction is our goal. Any touch up or mistake made we will do our best to fix it.
We are a full-service paint company with interior and exterior painting for commercial buildings or residential. This full service includes staining any kind of natural wood, whether they are beams or decks, drywall and plaster repair, painting of baseboards and crown molding, staining or painting of doors and windows, or painting perimeter walls. Like we say here at Accent Painting there is no job too big or too small.
---
Meet Our Team
---
We are a team of dedicated professionals, ready to do what ever it takes to make your business grow
---
---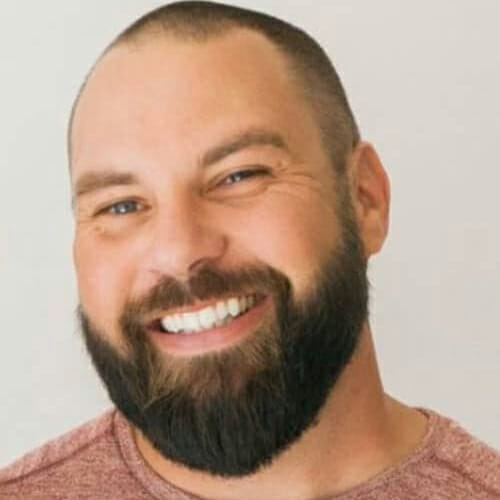 ---
Matt Fackrell
---
Matt Fackrell has been working in the paint industry for 28 years; He first started painting in Logan UT at the age of 12 at his family business. He graduated from Mountain Crest High School in Cache Valley UT in 2000, He moved to St. George in 2004 and graduated from Dixie College in 2008. He thoroughly enjoys all aspects of the painting business and meeting new people. He is married to Amber Fackrell and has four children.
---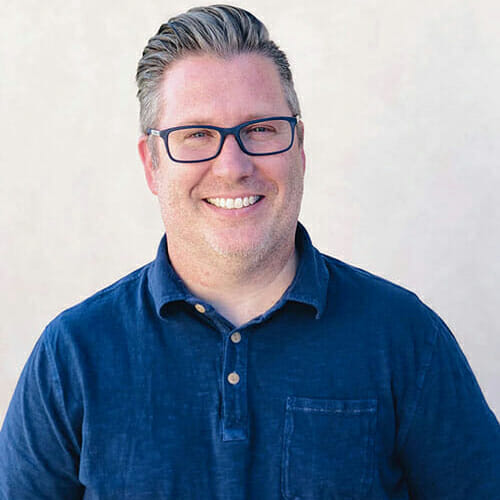 ---
Trevor Miles
---
Trevor Miles has over 19 years of experience in the accounting field. Trevor holds a bachelor's degree in Accounting and has several years' experience in operations, finance, strategic marketing, business expansion, vendor relations, human resources and government contracting. In the role of Chief Financial Officer, Trevor provides executives with timely and accurate financial statements, ongoing cash flow projections, oversight over accounting and finance operations, as well as design and maintenance of the financial reporting structures, business planning and analysis, and resource and asset management. Before Accent Painting, LLC, Trevor gained experience as a CFO at a non-profit housing organization as well as a Certified Public Accounting firm specializing in small businesses, banking, and Non-Profit audits.
---
---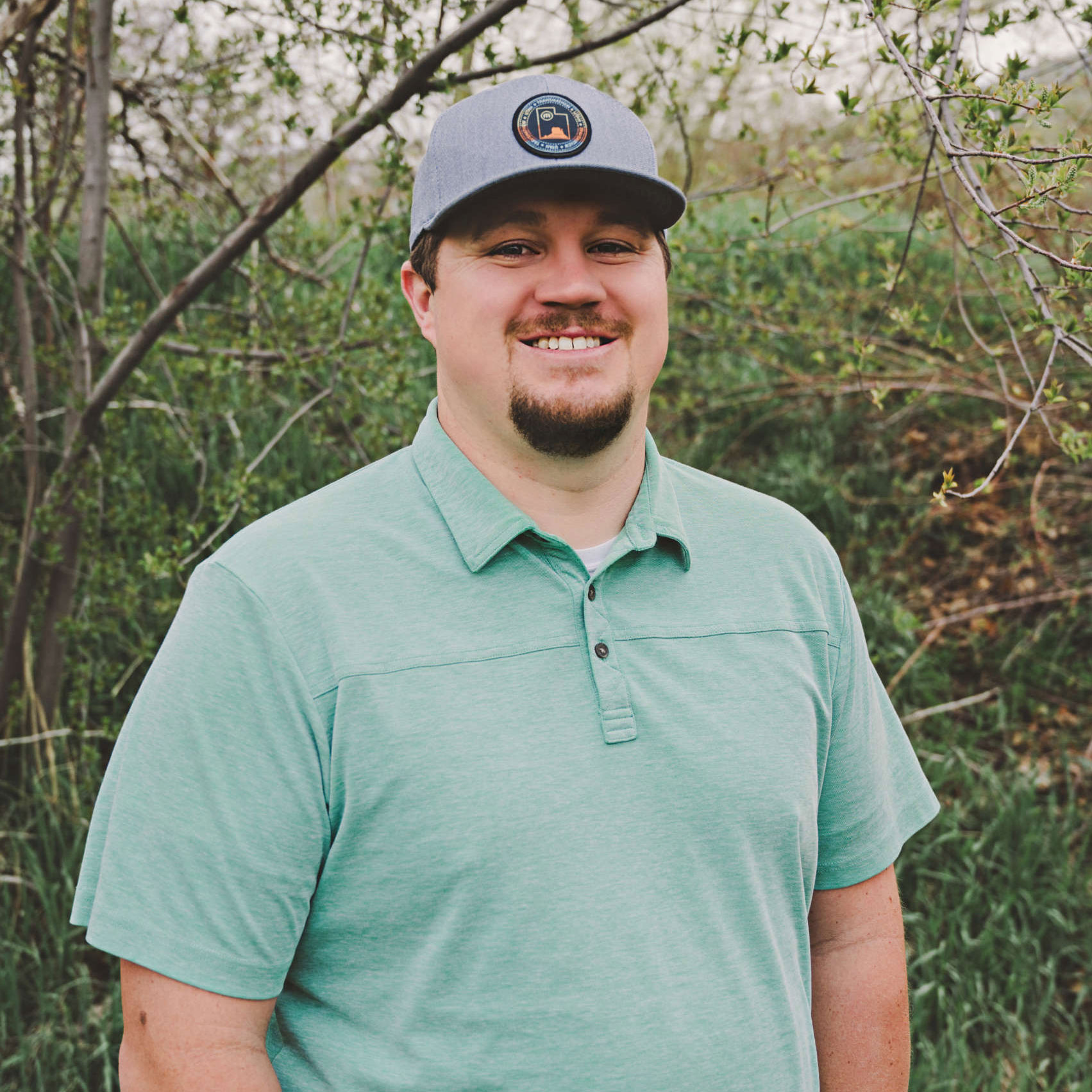 ---
Zach Phipps
---
Zach Phipps grew up in Northern Utah and has 20 years of painting experience. He first started painting every summer in the family business as early as 10 years old. He worked hard painting to put himself through college where he earned a Bachelor's Degree from Weber State and a Master's Degree from Utah State in Sports Medicine. After graduating he and his brother started their own painting company in Logan, Utah. During this time Zach learned the skills of estimating both residential and commercial projects. Now, by joining forces with Accent Painting, he will help with their growth and success throughout Utah, Arizona, and Nevada.
Zach has been married to Alexa since 2009 and they have three children. In his free time he enjoys golfing and spending time with his family.
---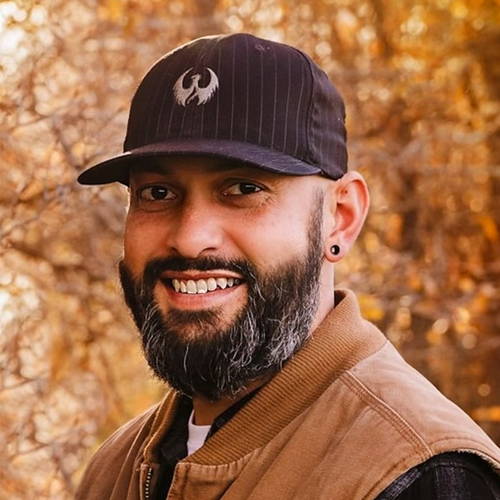 ---
Eric Castillo
---
Eric is one of Accent Painting's excellent estimators. Eric has been estimating for nearly five years doing commercial and residential bids. Eric grew up in Cache Valley and now lives in Franklin Idaho. Eric is married to Lacey and has 3 boys. In his spare time, Eric enjoys golfing and watching his boys play baseball along with helping out on the family ranch.
---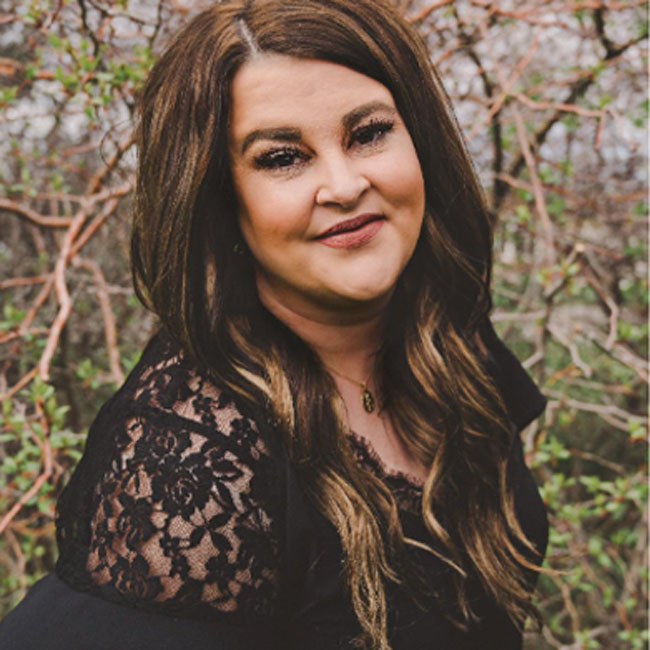 ---
Julie Gardner
---
Julie is the newest estimator for Accent painting. Julie grew up in northern Utah but has spent the last 8 years living in New Mexico.
She recently returned to northern Utah with her husband and three kids.
When she is not running her kids to baseball, basketball and soccer she enjoys photography and redoing furniture. She is excited to be the newest member of the Accent team.
---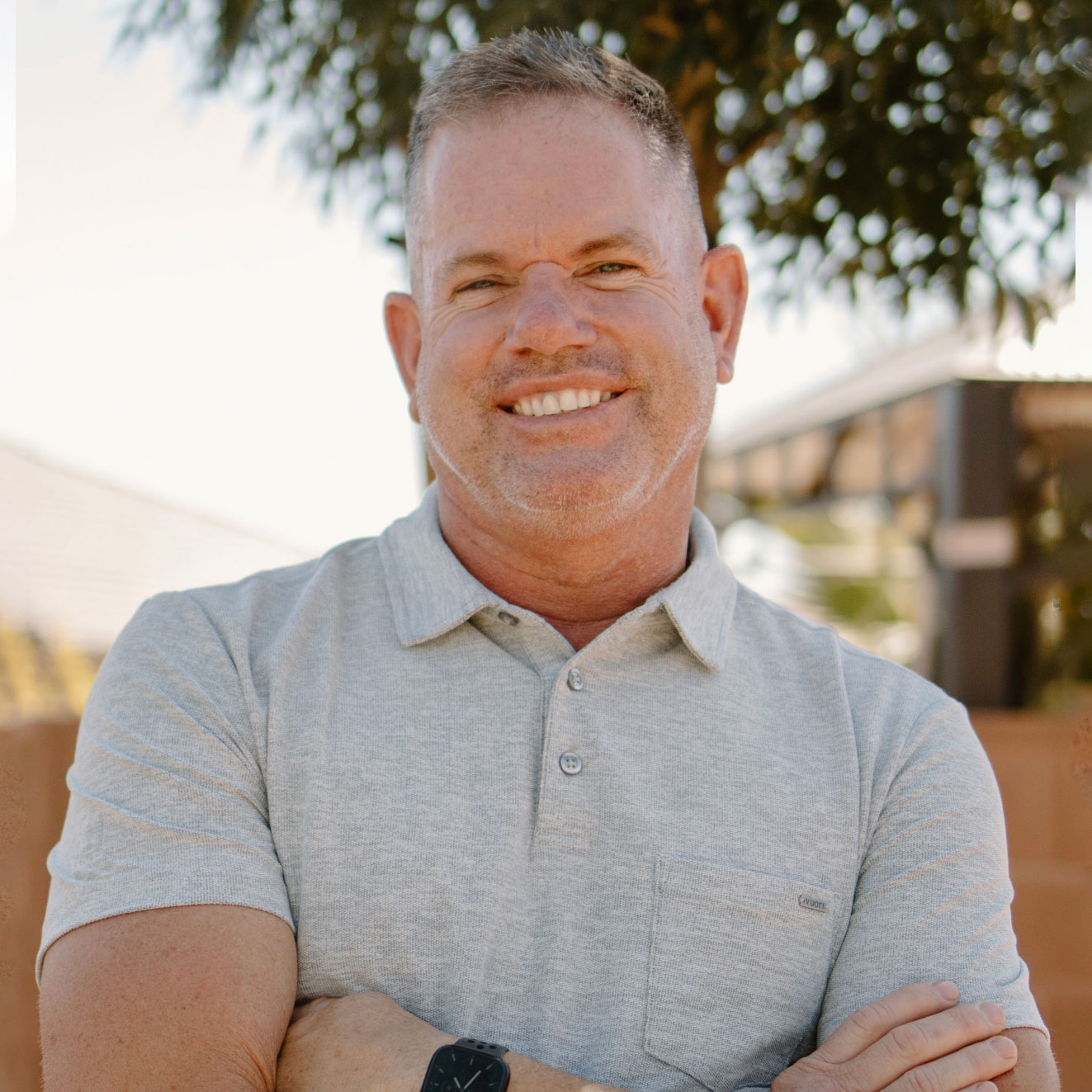 ---
Justin Thurston
Project Manager/Estimator
---
Justin is our Project Manager/Estimator here at Accent Painting and Special Coatings LLC. Justin Grew up in northern New Mexico and has lived in Washington, Utah for the past 15 years.
He graduated with an Associates of Business from San Juan College in Farmington New Mexico. Justin has been in the construction business for the past 20 years.
He has 4 children (3 girls and 1 boy) and has been married to his wife Charissa since 1995.
---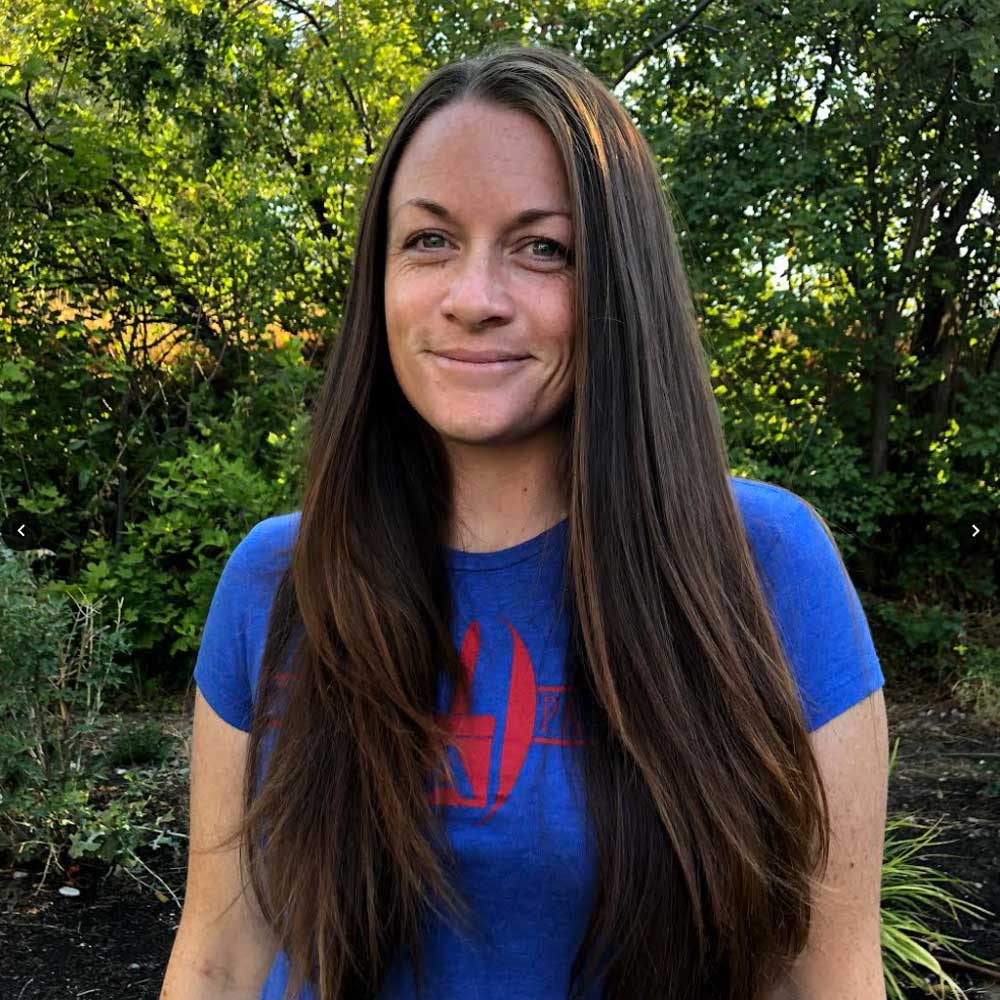 ---
Jessica Vaughn
---
Jessica grew up in Northern California and moved to Southern Utah in 2005. In 2008, Jessica married her best friend Cody, and have two beautiful children. Jessica has over 10 years working in the painting industry. Jessica was the manager of the paint department at Home Depot for seven years. Jessica was an assistant superintendent for Accent Painting in Saint George for three years from 2016 until 2019 when Jessica and her family decided to sell their house and travel across the country. They traveled through 24 States in 2 years. In February of 2021, Jessica and her family moved to Logan Utah where she joined the Accent Painting Team once again. Jessica is one of our Superintendents responsible for managing the Logan office. Jessica works closely with homeowners and contractors for scheduling, color selections and helps our painters finish projects in a timely manner.
---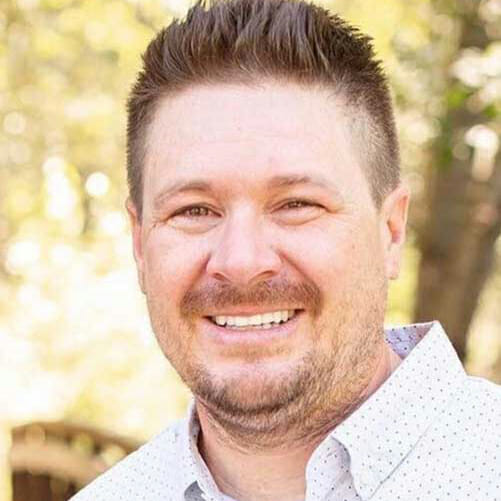 ---
Josh Phipps
Superintendent
---
Josh Phipps has been painting for 24 years. He started as a young child through his family business and continued painting over the years.
He grew up in cache valley and graduated high school from mountain crest in 2002. He is married to Mandi and they have 3 kids.
---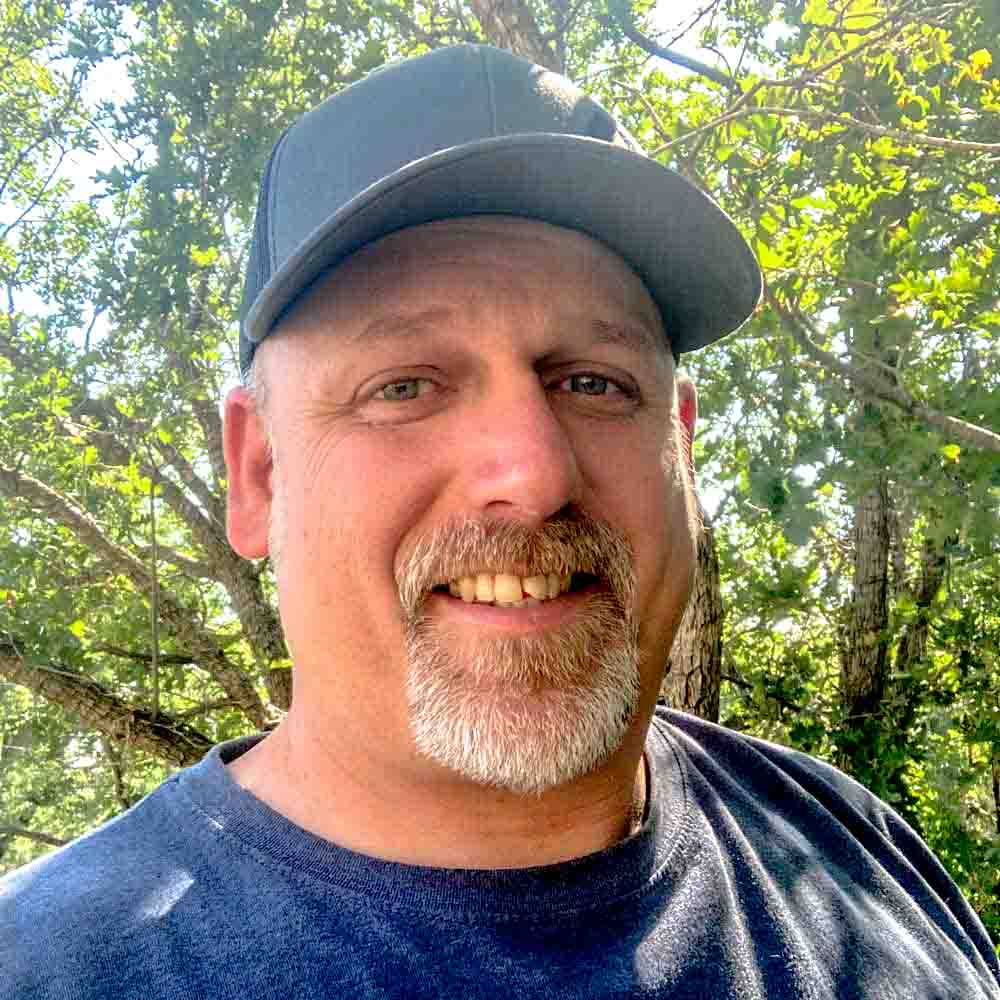 ---
Kasey Linde
---
Kasey has been painting for 21 years. Kasey began his career with his grandfather's company in Las Vegas in 2000 and has been painting ever since. Kasey was born and raised in Ogden Utah and has also lived in Oregon where he graduated high school in 1999. Kasey and his wife Marnie have been married since November of 2010 and have six kids together.
---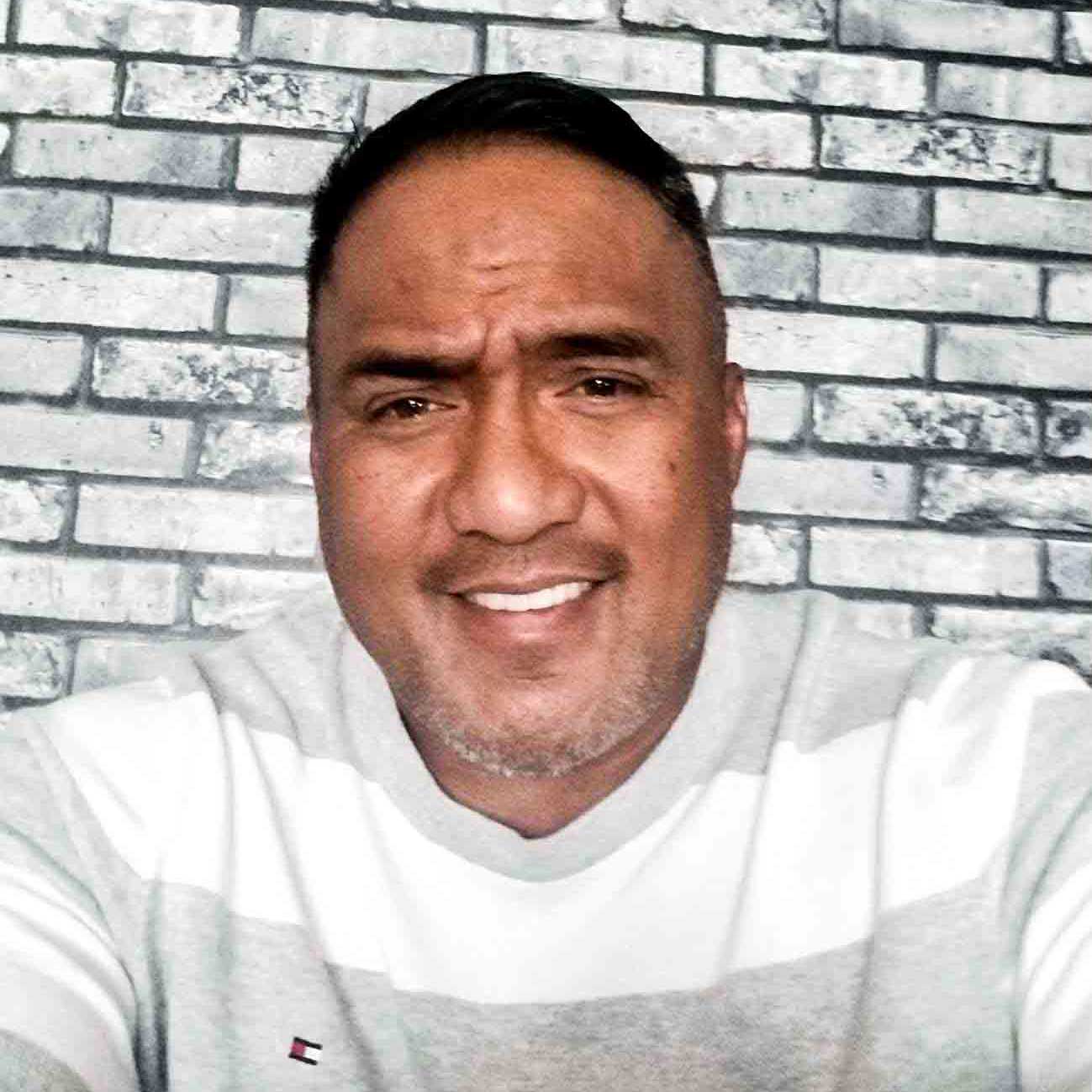 ---
Paul Schwenke
---
Paul has over 30 years of painting experience. Paul grew up in Salt Lake City and graduated from Cottonwood High School in 1990. Paul is married to Alisi and has six children, two daughters and four sons. During his free time, Paul enjoys playing golf and going camping with his family.
---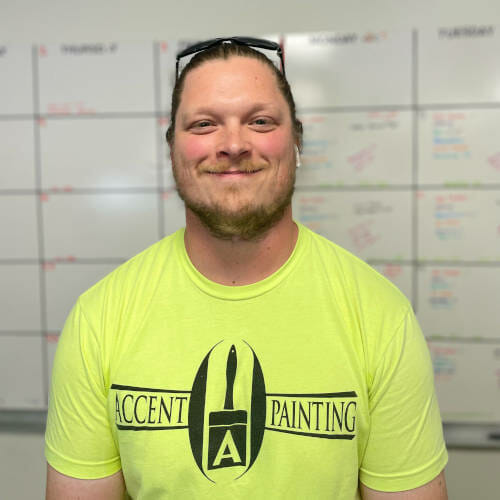 ---
TJ White
---
TJ has been a great addition to the Accent Painting family. TJ has his bachelor's degree in exercise science with a minor in Spanish. TJ will be finishing his master's degree in Sport Performance in the Fall of 2021. TJ is bilingual, loves sports and is very competitive. TJ is a people person and if you know him then you are friends with him. TJ prides himself in being efficient and reliable, doing everything he can to keep his employees on task to finish a job in a timely and quality manner. TJ is married to his wife Kelsey and has a 2yr old daughter who is his whole world.
---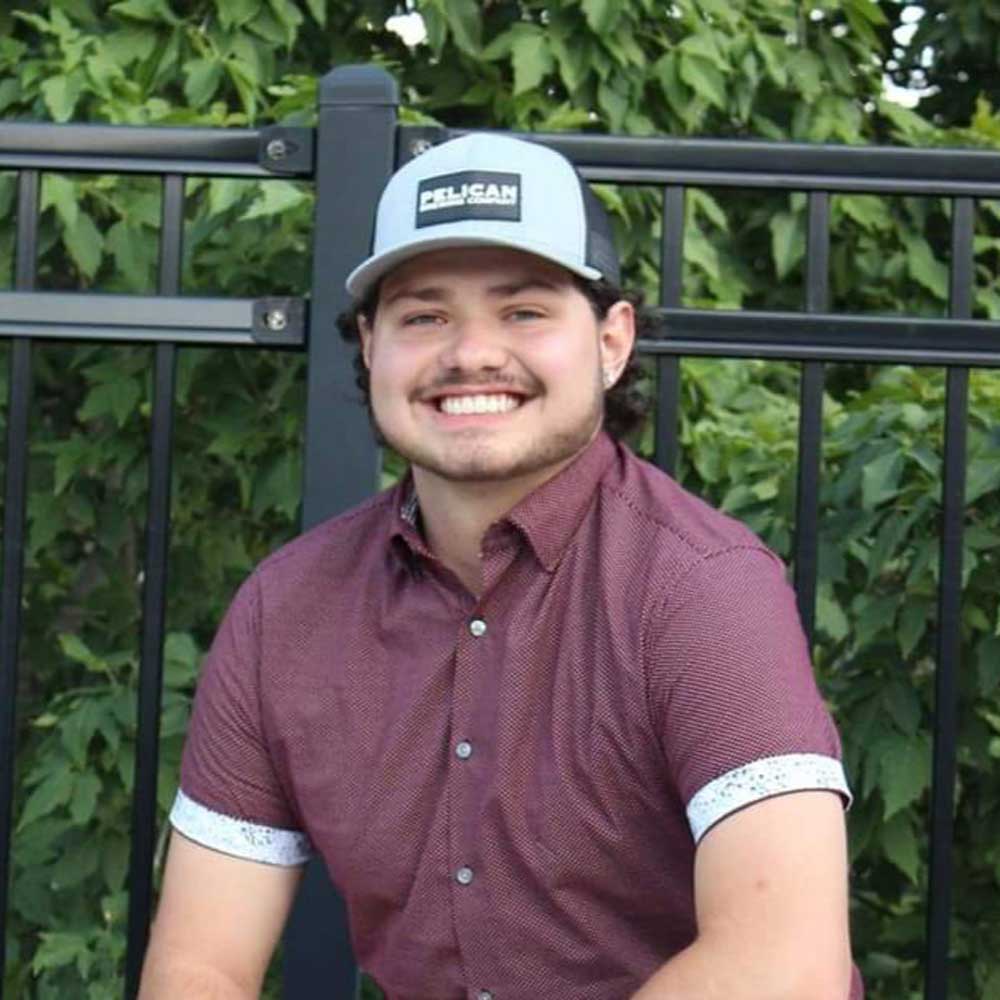 ---
Warren Davis
---
Warren is one of our newest Assistant Superintendents at Accent Painting. Warren comes from a construction background and enjoys meeting and working with customers. The Accent employees and customers are Warren's top priority, and he is committed to job site needs and customer satisfaction. Warren thoroughly enjoys all the people he works with and is a valuable asset to Accent Painting.
---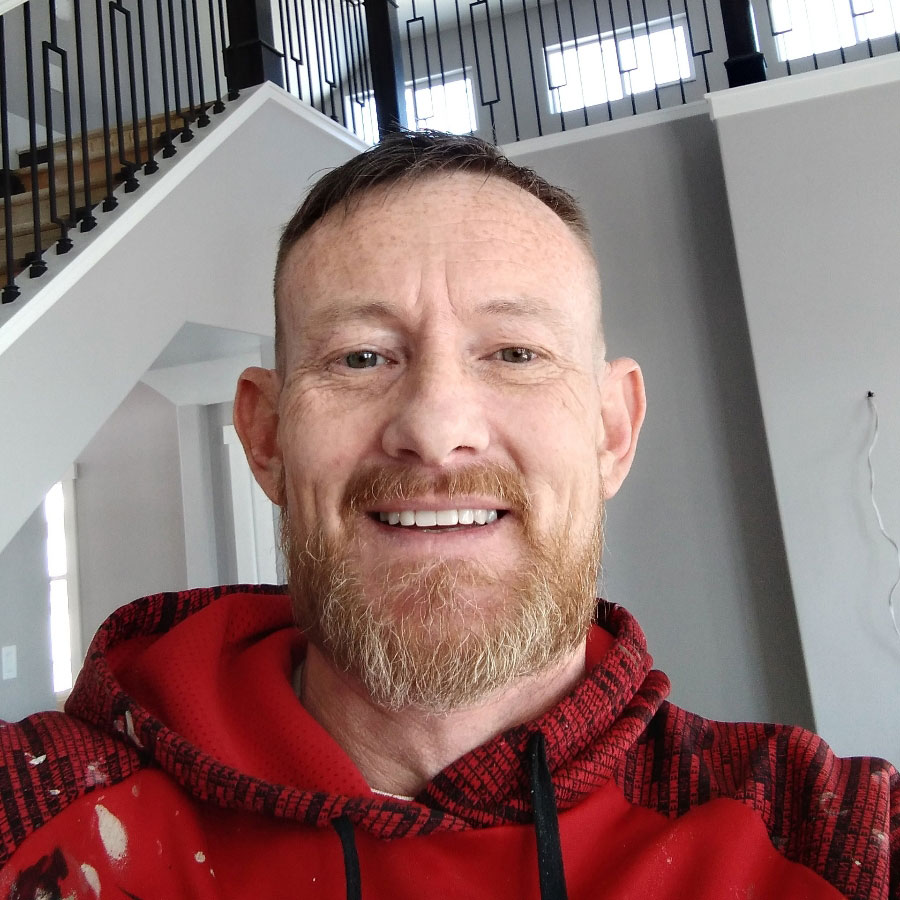 ---
Shawn Stuarts
---
Shawn has been painting for 24 years, he started his painting career working for his brother's company where he fell in love with painting. He started working for Accent Painting in 2021. Shawn was born in Ogden, Utah where he raised his 3 kids. Shawn enjoys fishing, kayaking and being outdoors.
---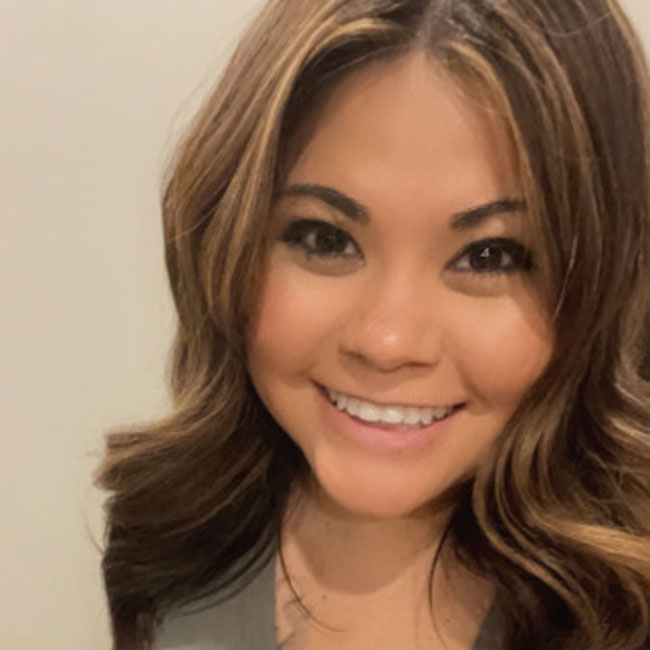 ---
Janelly "Nelly" Siordia
---
Nelly has been an office manager/notary for accent painting since 2016. She was born and raised in southern California. She moved to St. George in 2005. 
She graduated from pine view high school in Utah and soon attended Everest college in Ontario California as a dental assistant in 2008 Along with courses from Dixie State University in accounting.
She is bilingual in English and Spanish and enjoys helping anyone in need in the company. Nelly loves to spend her down time in the outdoors and meeting new people.
---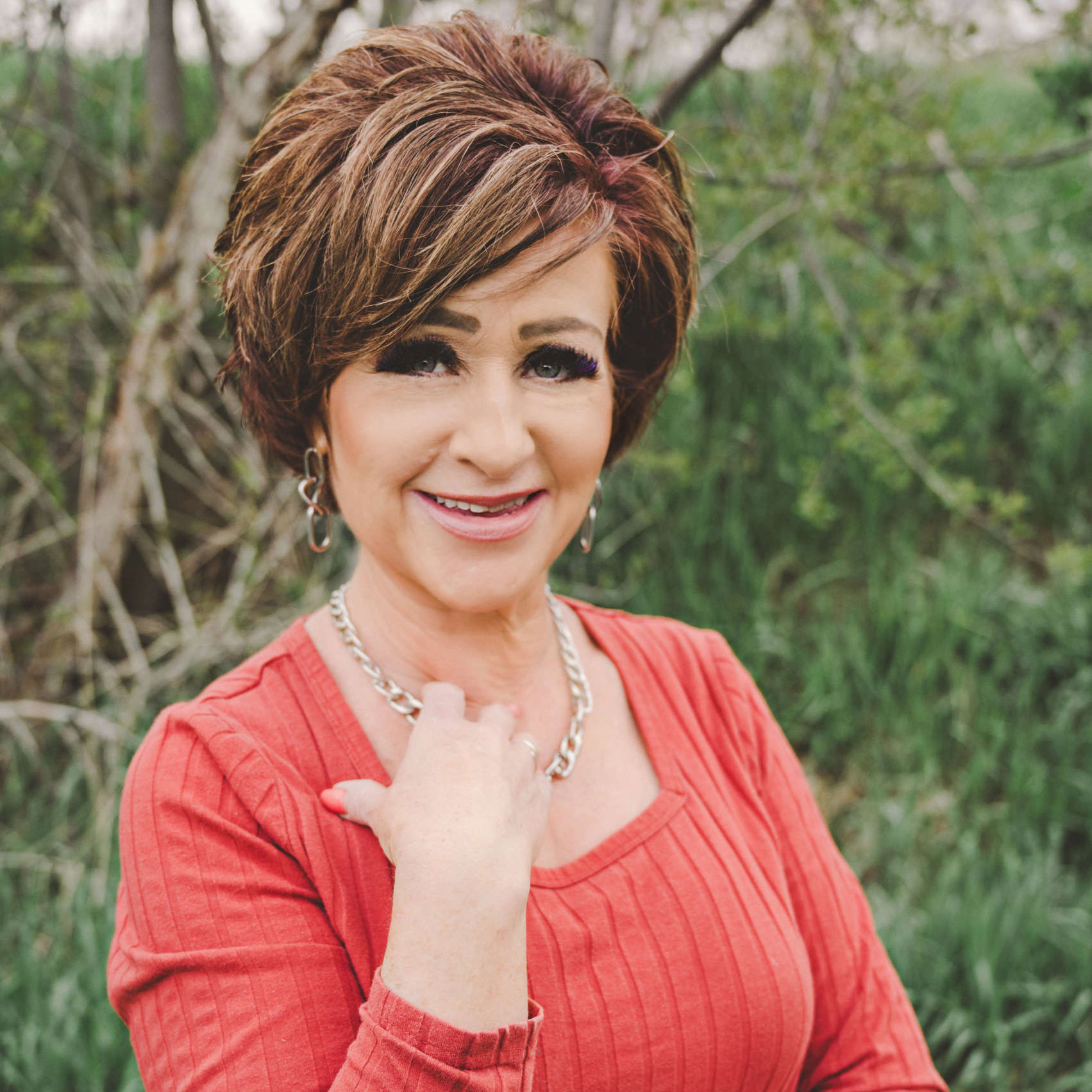 ---
Kimberley Taylor
---
Kim is from a long line of professional painters in Northern Utah. She was doing payroll and other accounting duties for her father as early as 12 years old. Kim has worked most of her life in office management and enjoys the fast pace and awesome people she works with here at Accent Painting.
---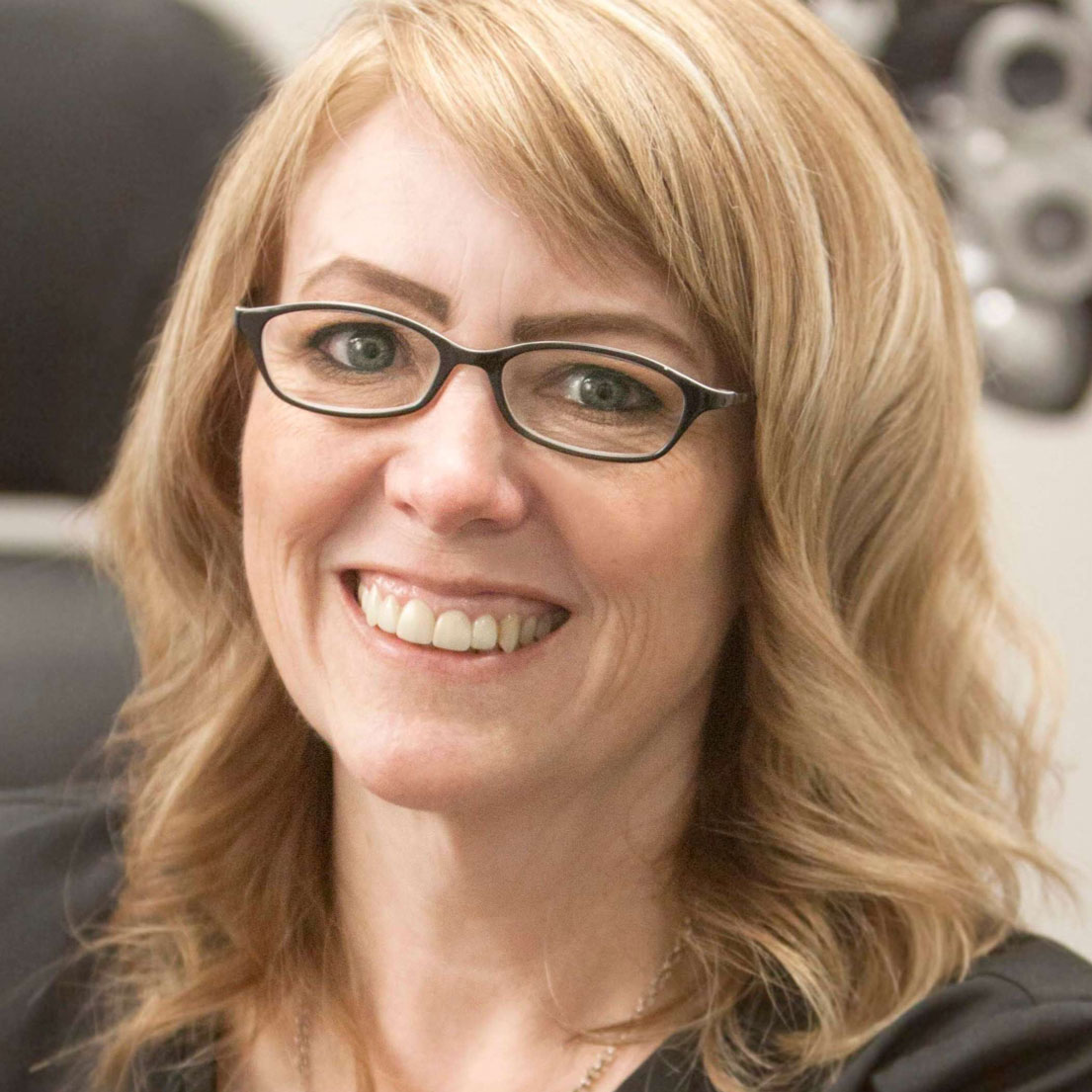 ---
Carrie Ricketts
---
Carrie is married with 2 grown children and 9 grandchildren. She loves spending time with her family. She would say "My family is my Passion". She enjoys BBQing, camping and pretty much anything that involves hanging out and eating good food.
Carrie is excited to be working in the construction field, she feels a strong connection to building. Carrie fell in love with building when she was a little girl and her dad build their family home. Carrie has been working for Accent Painting for 3 months, she has worked in Business for the past 15 years.
Carrie recently attended Ogden-Weber Technical College to update her skills.  Carrie loves learning and is excited to bring her experience to Accent Painting.